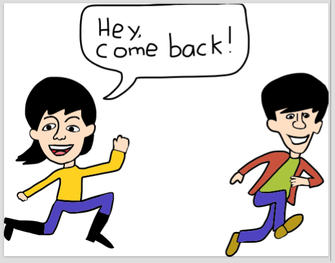 Many 6th grade students quit English lessons in anticipation of Junior High School.    6th graders: you shouldn't quit.   You should continue.   
Let's look at why you might want to leave and why you shouldn't.
#1 Reason:  In Jr. High School, I can't make the time because club activities finish late.
This simply isn't true.   Our Jr. High School lessons begin from 7:30.   Most clubs finish at 5:00 (winter) / 6:30 (summer).   Even students coming back from Tokyo find the 7:30 start fine.   (If it IS a problem—tell us.  We can delay the start till 8:00)
#2 Reason:  I won't have time because club activities are so busy.
Again, you might be surprised.  Many students are LESS busy in Junior High School.   In elementary school, students go to English, swimming, piano, sports…..  and are busy EVERY night.   In Jr. High School, after club, they are free.   Many students have MORE time.  
#3 Reason:  I will have English everyday in Jr. High School.   So I don't need to extra English.    
To be honest, the lessons at Jr High School (and normal cram schools) are not very good.   Jr. High School texts begin VERY EASY and soon become overly difficult grammatically.    There is not much speaking time or valuable CD listening time (Listen and repeat is not that useful.   Listen and understand is.)    The lessons are often boring.    
Our lessons emphasize speaking and meaningful CD listenings (in class).    Grammar and vocabulary is studied at home. 
There are 6 students maximum.   Your child WILL speak.   
The lessons are fun and effective.   Students enjoy the other students and the native teacher.   They are challenged to give longer answers, ask others questions and remember vocabulary.
The text's grammar / vocabulary / speaking and listenings actually mirror what the children do in Junior High School lessons.   But in a fun, meaningful way.
Your child WILL find the English at school easy.   And get top marks on tests. 
#4 Reason:  I have studied a long time.  I don't need to study English anymore.  
This is the saddest reason.  You are on the verge of being fluent.   You have studied very hard in elementary school.   In Jr. High School (and High School), everything comes together.   Students get it.   And can use all that they have learned to become confident speakers who can converse in English: listening / understanding and responding. 
# 5 Reason:   I didn't know you had Jr. High School lessons.
Yes.  We do.   In fact, many students now stay in Jr. High School and High School.   The lessons are great.  It's so nice to see students who have progressed from kindergarten, to elementary and now are practically grown up.     We can talk with these students like we chat with friends; chatting about their lives.
Below is the outline of Jr. High School Lessons at Dave and Amy English School.
Many 5th and 6th grade students are already doing lessons like this (if your child has the English File texts, then this is their lesson now).     Students already on English File will continue with their current texts (leveling up as appropriate).  
If your child is on the My English Book and Me series, they will level up to English File from May / June or September or Junior High School (depending on your child's level).
The Goals. 
Students:
 Build confidence

 Speak out.  Speak up.

  Work together

  Build a warm class relationship

  Express opinions about a variety of topics

  Improve vocabulary and grammar to help with lessons at students' Jr. High School / High School
In the 60 minute class:
We want the lesson to be mainly speaking time in pairs or groups of 3.   There will also be listenings in the text with comprehension questions.
10 - 15 minutes: 
 Students do a beginning activity.   This activity varies but we want students speaking.    Students might ask and answer questions: listening to answers and asking more questions (a very important skill for normal conversation).    The teacher will listen, help when needed and check the homework.
5 - 10 minutes:
  Student correct mistakes in their homework.    If a student finishes quickly, they can continue on in their book.   No time is wasted.   
35 - 45 minutes:
   Use the text.   For each unit, there is pair work speaking, readings (read out loud), listenings, grammar, vocabulary and comprehension questions.   We want the lesson time to be mainly speaking and listening, so most written work and long readings are assigned for homework.   
The texts:  
English File Starter - English File 4:  Depending on the writing and speaking level of the student.
The text mirrors the grammar and vocabulary taught in Jr. High School lessons.   It will help students in their studies at school also.