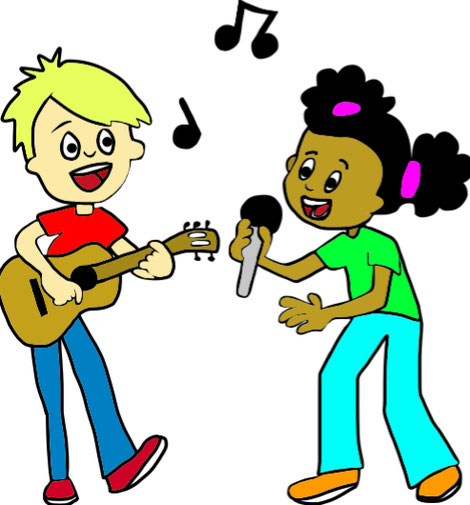 Songs are a vital part of any kindergarten lesson.   But WHICH songs you sing and HOW you sing them in a EFL classroom are important.   Let's go through some song basics.
#1.  Why do you sing songs in kindergarten lessons?     
A.  Songs liven and re-focus the class.    In general, we will do an activity, then sing a song.   In a 60 minute class, we will sing 7 or so songs.
B.  Students learn new words and pick up correct pronunciation as they sing.
# 2.   What songs?
A.   Simple songs that students can REMEMBER and SING.     Songs like Twinkle Twinkle Little Star are FINE for the NATIVE classroom, but in an EFL classroom, they are a waste of time.   There are too many words that are not useful for the EFL student.
B.  A GOOD song can be used AGAIN and AGAIN.    Just change the vocabulary.    Head, Shoulders, Knees and Toes can be adjusted to Head, Shoulders, Knees and Fingers…..    We have a core of 15 - 20 songs.  That we CHANGE the vocabulary to as the students level up.
# 3 How should we sing?
A.  Normal speed or Slowly.   So the teacher can listen and check the pronunciation.   Fast can be fun—-and once or twice is OK——but if you really want songs to be effective in the EFL classroom, you need to make sure the students are singing the right words correctly.   
# 4 With a CD?  No!  Why?  
A.  Many teachers say they use a CD because they can't remember the words BUT songs should be SO SIMPLE that ALL students (and the teacher of course) CAN sing and remember. 
B.  A CD always has the same song, same vocabulary EVERY TIME.  It gets boring.   We want to adapt the songs.  Change the vocabulary, the speed, the tone of voice….   We can do all that IF we SING.    
C.   We DO have CDs on as background music as kids do LOTTOS, BINGOS….  but for actual singing with the kids, we use our own voices.
# 5 What if the students AREN'T singing?
A.  The whole point of songs is students SING.   So, it's NOT OK not to sing.   
B.  We find that setting high expectations from the beginning—ALL students sing in our lessons and also NOTICING who is NOT singing (and saying to the NON SINGING student—-Maya, let's sing) is ENOUGH to get everyone singing.     
Did we miss anything?  What do you do in your classroom?